Want to know What's On? Here's a heads-up about a few of the current and upcoming cultural events which have arrived on my desk this week … just a few of our favourite things for your cultural edification 🙂 … hope  to see you at one or another of them.
For Booklovers and Writers
Words in the Valley is organised by Sarah Evans, author and creative writing tutor. Sarah's lifestyle and recipe book, "Seasons and Seasonings in a Teapot" is a delightful anthology of rural family life. Find Sarah at Creation in a Teapot and on Facebook here.
For Art Lovers – Jenni Doherty exhibition.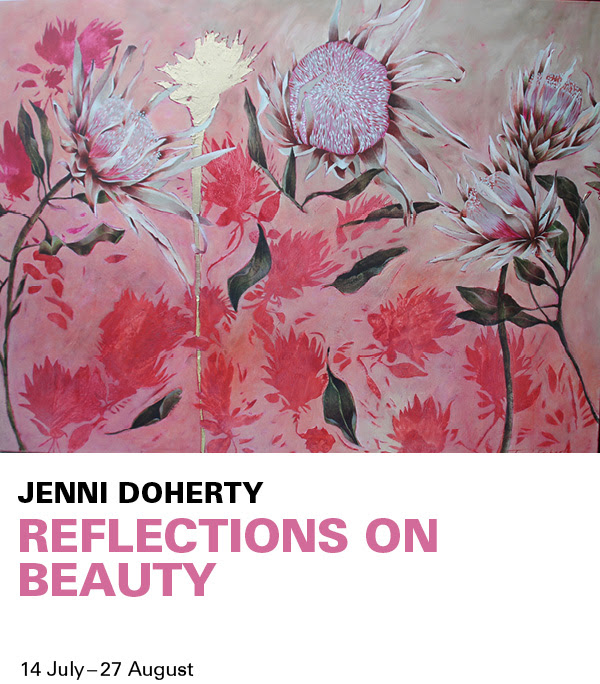 'Reflections on Beauty' is a collection of artworks from Western Australian artist Jenni Doherty that celebrates the inspiration a gift of flowers can bring. A bouquet of Proteas from her students inspired the most joyful period of painting Doherty has experienced. A reminder that joy and beauty can be found in the most unlikely places, these works acknowledge the beauty that comes with ageing, as well as being a permanent expression of gratitude for the wonderful experiences that life offers.
Linton and Kay Galleries, MANDOON ESTATE GALLERY, 10 Harris Road, Caversham
Linda Skrolys and Russell Sheridan – Gallows Gallery, Perth
Ooh, I'm loving the look of this fabulous new exhibition – check out more information here, Gallows Gallery and to view the exhibition online. Best of all, visit in person.
Gallery hours: Tues to Fri 10am – 4.30pm Saturday 12 – 5p m Sunday 2 – 5pm 53 Glyde Street Mosman Park WA.
The Immigrant by Russell Sheridan
What's on at BREC
We've just been to see Fiddler on the Roof at BREC. It was absolutely brilliant – a great night's entertainment.
Bunbury Regional Entertainment Centre has a fabulous line-up of shows and events this winter – will you be going to see the Merchant of Venice, or one of the films showing at the BREC Winter Film Festival? Or are you one of the lucky ones who have scored a ticket for TEDxBunbury?
See you at one, for sure!
If you have an event you'd like publicised on ZigaZag please contact me via the Contact Form. Please note : I can't promise to publish everything I receive.
SaveSave
SaveSave
SaveSave
SaveSave
SaveSave
SaveSave
SaveSave
SaveSave
SaveSave
SaveSave
SaveSave
SaveSaveSaveSaveSaveSave
SaveSave
Please follow and like us: